Welcome in our world
HCS Solutions is a multi-vendor system integration company specializing in the design and development of custom software and systems.

Our primary objective is to be the best provider of custom solutions to our clients. Our innovative solutions help customers meet a wide range of productivity and information management objectives. We brings together (integrate) most major brand of hardware and software like Intermec, IBM, Palm, Microsoft, Borland etc. The focus is always on our customers' project requirements and business mission. Our resources are an extremely wide range of vendor product lines and in-house expertise. The delivery of a successful automation solution is our goal.
We offer quality
HCS's number one commitment to its customers is to develop, deliver and support high quality, robust software that is "fit for purpose" and that solves their problems.
We achieve this through our people. Our company is lean and mean. We only employ the elite: high calibre people, highly motivated and passionate, they are leaders in their fields of expertise. They combine years of experience and knowledge with energy, enthusiasm, commitment and a drive to deliver software of the highest standard.

Our Strength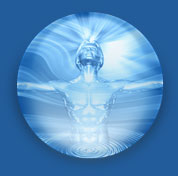 Established in 2006, HCS Solutions Pte Ltd had developed expertise in building and deploying innovative and mission critical application solutions to customers. We understand the importance of functionality, security, robustness and performance, and we do our best utilizing industry proven development technologies and tools.

We perform all stages of software development process: from requirements definition, project analysis and planning through software construction and user documentation to QA, trainings and maintenance.